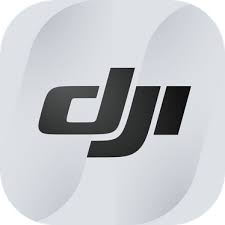 MAVIC MINI – The BEST TRAVEL DRONE?
Imagine being on a little island in Indonesia, on top of a mountain after a hike or simply having a picnic with your friends and saying: "Wow, I'd like to shoot from above, take everything around me and maybe even my friends while we say HI together".
A few years ago you would have needed a helicopter, a cameraman and a lot of money…
Today, however, it can be done without problems thanks to drones.
We asked DJI to test their "pocket" drone the Mavic Mini and they sent us one to test.
I leave here the link to watch it on the web site or put it on your own wishlist.
Disclaimer: I want to tell you that if you decide to purchase a DJI drone using our links, nothing will change for you, but we will receive a small commission and in this way you can support us and our work.
The Mavic Mini weighs only 249 grams and when folded it measures 140 × 82 × 57 mm, while opened (with propellers) 245 × 290 × 55 mm.
Essentially when closed it is as big as the profile of a smartphone and you can put it in any backpack, bag and even in your pocket!
Despite its small size it is capable of making videos in 2.7K and FullHD up to 60fps to make slow-motion effects and 12MP photos.
Especially for social media content and videos and amateur photos, in our opinion, this drone has everything you need.
The camera is stabilized with a 3-axis gimbal which will allows smooth and stabilized shots during the flight.
Another feature that impressed us is the battery life.
I don't know about you, but I was used to the 15 euro small drones that last 5 minutes. You didn't have time to start flying that you already had to recharge it.
With the Mavic Mini you can fly for up to 30 minutes on a single battery, which will therefore allow you to make all the necessary shots in most cases.
To record your footage you will need a MicroSD card, the same you put in your smartphone.
This is also a great way to upload your footage directly to your phone and social media.
For all the details and other specifications you can read them HERE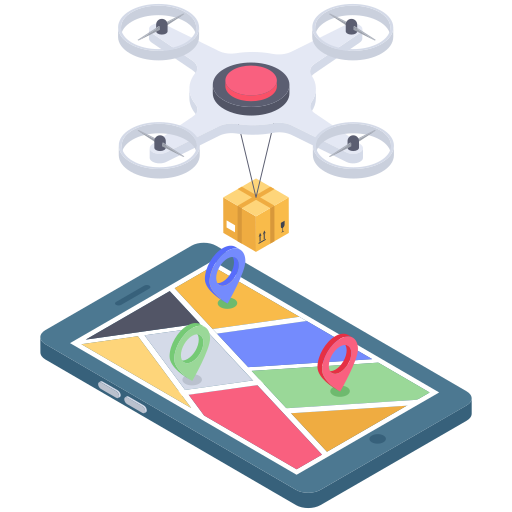 To fly with Mavic Mini you must download the DJI FLY App on your smartphone which will become an integral part of your remote controller.
It is very easy to use and it will guide you step-by-step, from the decoy, through the flight and in all the safety parameters to fly safe.
Inside the App there is an integrated editing tool with which you can make cuts, apply filters and presets, music, change contrast, brightness and other parameters and you can export the finished video directly to your phone to publish it directly on social media.
HERE you can see the App in detail and find the links to download for ANDROID and iOS
The quick shots are a super useful and even easier to use function. Through the DJI FLY App you can select four types of "automatic" filming mode. Just select the subject of the shot and the drone will move automatically.
Unfortunately during our test we were unable to try them because we were could not go outdoor due to the lockdown, but it is certainly one of the features that attract us the most.
Neither Giulia nor I are expert pilots (indeed). In any case, the drone is very easy to drive, when you release the levers it automatically stops in mid-air and stabilizes at the correct height without any problem.
Through the App you can select three flight modes:
position: it is the default mode, it allows you to make stable shots, keep the obstacle sensors active and fly safely;
sports: it is designed to have fun during the flight or move up to the shooting point faster;
cine-smooth: the drone will move more slowly and is perfect for super stable shots.
There are two versions of the DJI Mavic Mini, the classic version and the Fly More Combo version.
Let's start immediately from the Fly More Combo as it is the version we tried.
This version will include three batteries with a battery charging hub with which you can charge all three batteries together, the propeller protector, some spare propellers and a rigid case to protect and carry the drone during your travels.
The drone is exactly identical in the two versions, there are no differences in performance.
And for the more demanding, there is also an elegant charging base (NOT INCLUDED IN THE FLY MORE COMBO VERSION AND CAN BE PURCHASED SEPARATELY).
You can have a look HERE
Obviously another strong point of this drone is the price:
€ 499 for the Fly More Combo
€ 399 for the Standard version
Personally I think it is worth taking the Fly More Combo edition, especially if you want to take it with you on the road.
The extra batteries are really useful and the propeller protector will allow you to fly it even at home, although I would not recommend it…
I leave you the links here to see the DJIstore
To keep weight and the price on a budget they had to sacrifice a little bit.
The Mavic Mini only has a proximity sensor on the bottom that will allow you to land and take off safely.
There are no sensors in front, behind or on the side, so you have to be extra careful not to hit walls or obstacles.
Therefore, I strongly recommend everyone to keep the drone in your field of vision during the flight.
At home, the propeller protectors saved me from a lot of crashes…
Probably due to the lack of proximity sensors on all sides of the drone, there is no Active Track function, the one that allows the drone to automatically follow you anywhere you go, just to be clear.
WE COULD NOT TRY IT OUTSIDE
What we regret the most is that we could only try it indoor due to the lockdown.
I hope that during the next trips we can take it with us and show you some good shots!!
We liked the Mavic Mini a lot because it is super easy to fly, it is small, portable and it is cheap.
I think it's an excellent solution for all travelers who want to travel light, but still want some shots from above to add to their videos or photos or to post on social media.
I would say it is officially on our wish list and we hope (as soon as possible) to take it with us anywhere in the world (seriously anywhere is fine, just let us go…)
What do you think of it? Does anyone already have it or would like it?
Let me know in the comments or contact me HERE