An accessible trip in Japan
By now you will have understood that Japan is one of the best countries to organize an accessible trip and today I really want to talk about a company that works exclusively in this sector in Japan.
OHAYO TRAVEL corporation is a Tokyo-based Japanese company that specializes in organizing and managing travel for people with motor difficulties, whether for a disability, temporary or age-related injury.
We also want to thank Ohayo Travel as he was one of our partners on our trip to Japan and supported our tour.
OHAYO TRAVEL's goal is to create a society that allows everyone to travel freely, regardless of people's physical or motor difficulties.
Whatever your difficulties or your requests, you can rely on OHAYO TRAVEL regarding:
Travel organization and planning;
Logistic and transport aid;
Reservations for accessible accommodations;
Verification of the effective accessibility of rooms, accommodations and bathing facilities;
Organization of accessible activities and excursions;
Support and physical help during travel;
Adjustment of meals based on food intolerance or restrictions;
Professional support for carers and nurses;
Upon request, you can also request travel memories with photos and videos.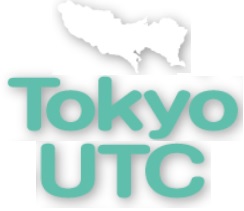 TOKYO UNIVERSAL TOURISM CENTER
Tokyo Universal Tourism Center is a non-profit organization founded in 2006 that deals with accessible travel and inclusive tourism.
It has three main objectives:
Research and provide information on accessible tourism;
Provide direct help to travelers with difficulties or special requests;
Creation of accessible itineraries in Japan.
HOW TO ORGANIZE AN ACCESSIBLE TRAVEL IN JAPAN
During our last trip to Japan, we organized an excursion to Mount Takao, not far from Tokyo, together with OHAYO Travel and Tokyo Universal Tourism Center.
On Mount Takao you can enjoy a small break from the hectic Tokyo and have a picnic with many Japanese families while admiring the view.
We were impressed with their attention and interest in the world of accessible travel. They were able to organize our accessible itinerary and above all to better manage all the needs and program changes that during a trip represent the rule and not the exception.
If you have mobility difficulties, you do not know how to organize your accessible trip to Japan or you want precise information regarding the accessibility of the structures, I recommend you contact OHAYO Travel.
Here is the direct contact:
Mr. Kuniyasu Nomura
email: info@ohayotravel.com
website: https://ohatra.com
I wish you a good trip and… let me know how it went when you come back!
See you soon.